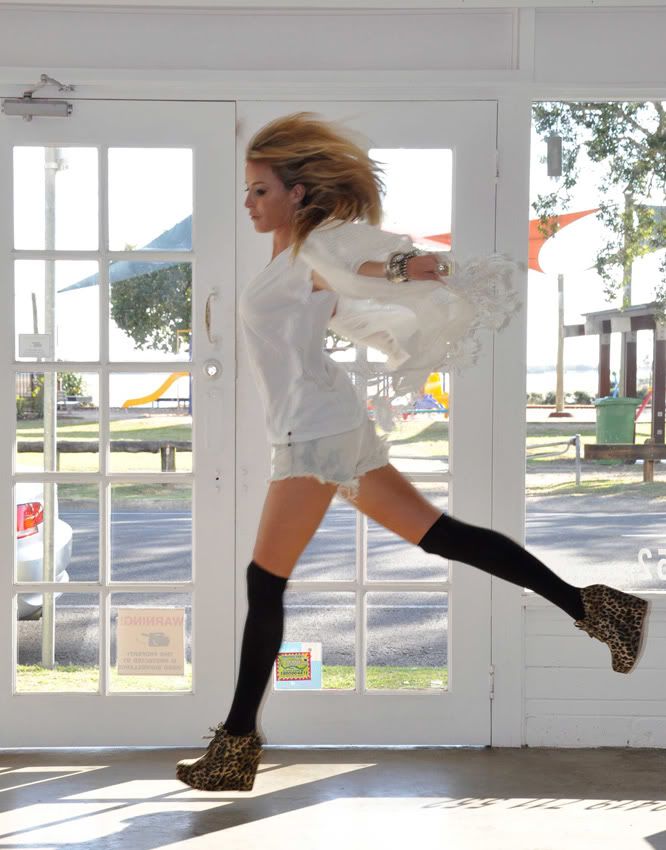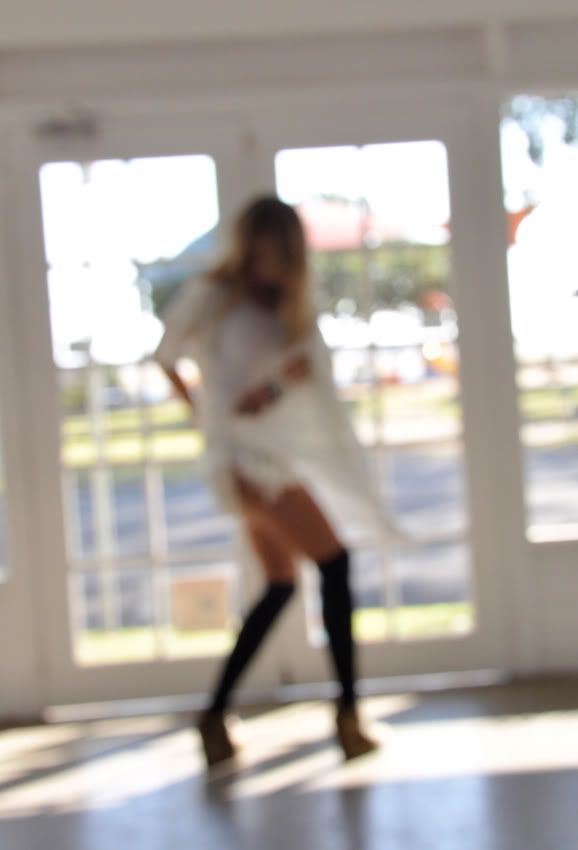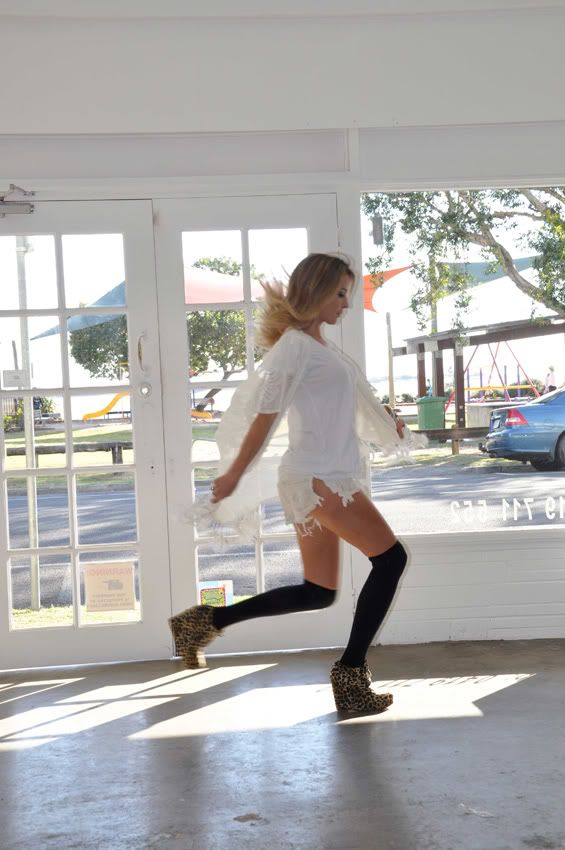 Well even though I'm an artist I also have a little gallery where I display all of my work, the morning light in here is really pretty. The early morning office workers on their way to get coffee must have thought I'd lost my mind when I started flapping around like an injured bird! haha
I'm a bit of a DIY fan and cut up a tablecloth and stiched on tassles I found on ebay, I thought it passed until one of my best friends asked me if I was wearing a tablecloth! I don't care hahahah..
Lace Cape: DIY, Shirt: One Teaspoon, Shorts: ? Ancient, Thigh Highs: BW, Wedge Ankle Boots: Custom designed & made in Bali.