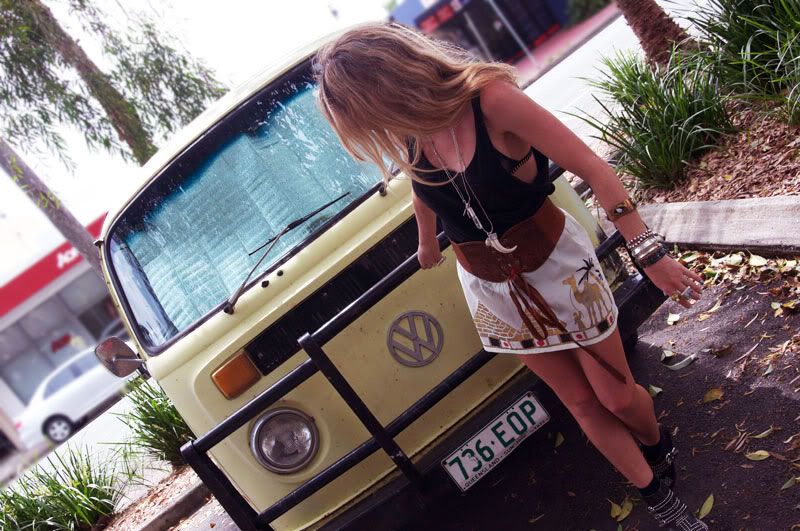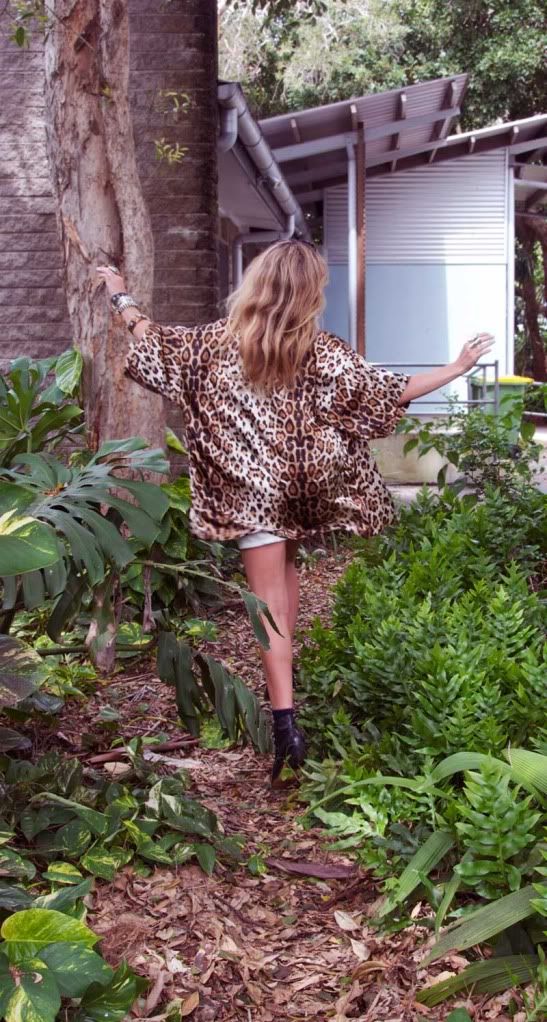 I thought I'd post some piccies from the weekend, it was super fun and super huge. One of my best friends came to stay along with a house full of other friends for a big beach bbq lunch on Saturday, which turned into a early Sunday morning party, eekk. Then the girls and I had friends selling things at 3 seperate markets on Sunday, so we went market hopping and picked up some new goodies, I'll have to post some piccies.
Somewhere along the line we ended getting silly in this little bush area, swinging on vines and running through the ferns
laughing
like hysterical idiots, people across the street must have thought we'd lost it.
This skirt is the bottom of a moo moo that I hacked off because I have an unhealthy obsession with Egyptian mythology and the hand tooled belt is by one of my favourite Australian artisans Buffalo Girl from Byron Bay, I'm a bit obsessed with her headdresses too!
What you would you guys like to see more of on the blog?
Kimono:Cotton On, Skirt: vintage, Bralete: Sass & Bide, Shoes: Nude Footwear, Jewellery: Everywhere