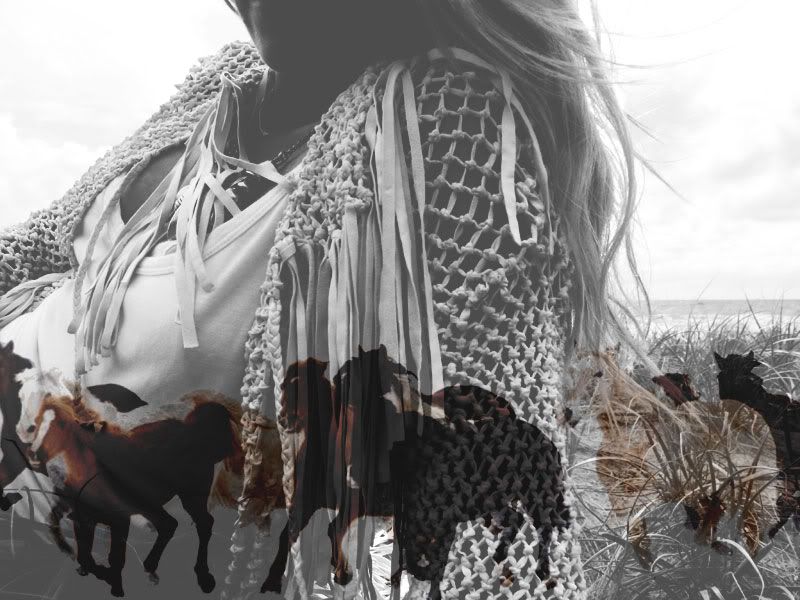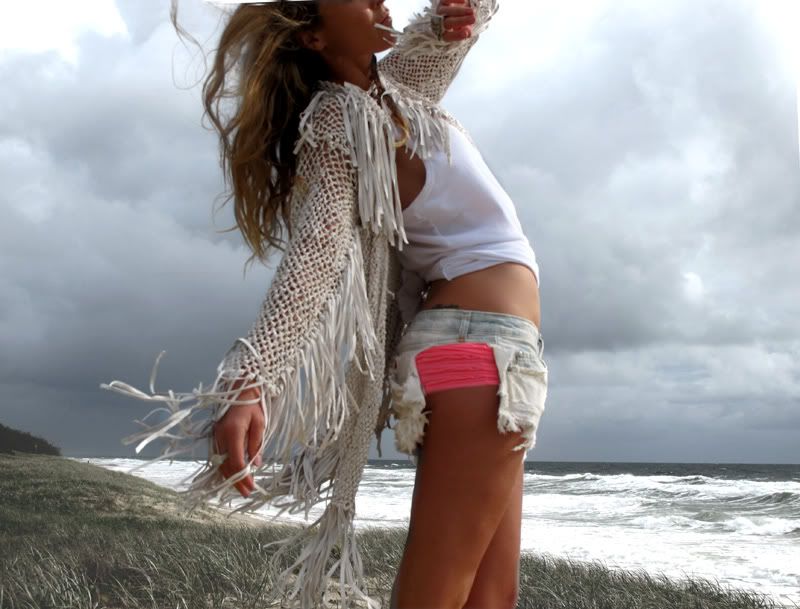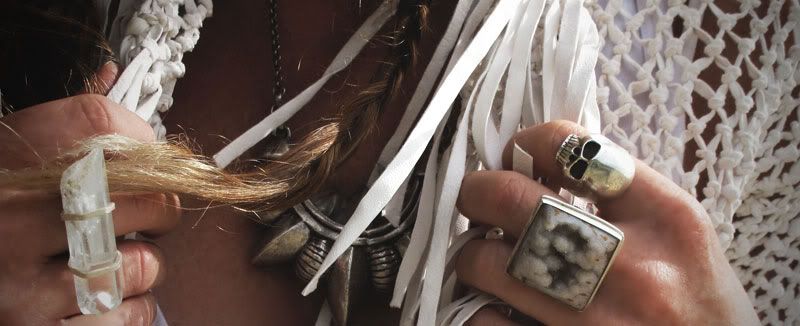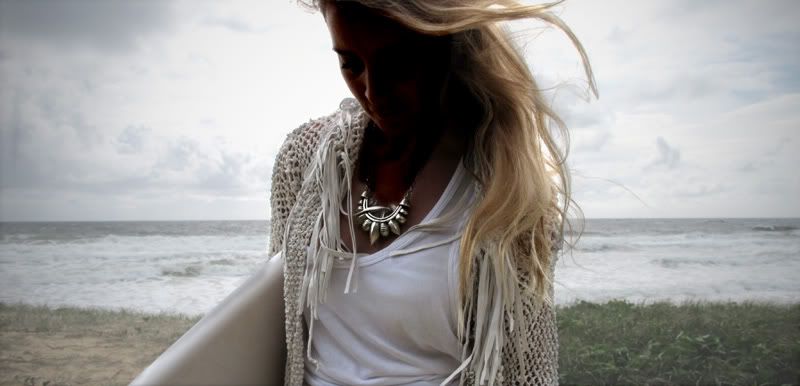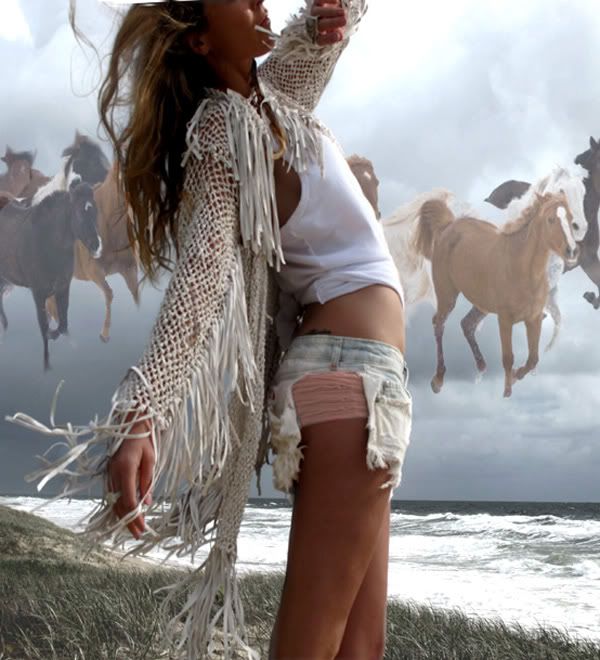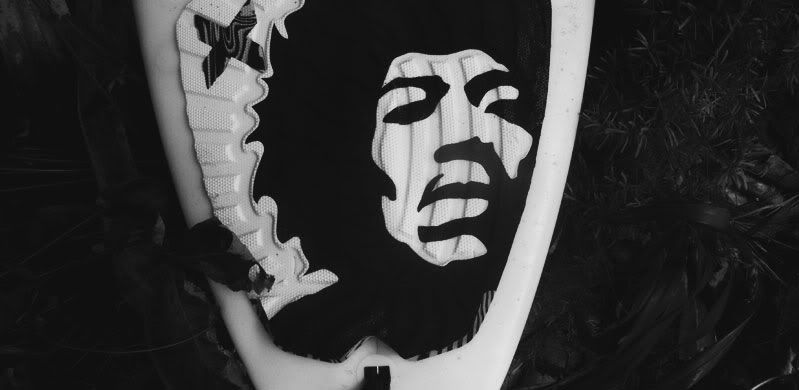 You can only imagine what a freakazoid the locals think I might be when I hit the beach like a kook equiped with a surfboard, tripod and platform wedges, hehehe.
I'm a big fan of neon brights and alpine whites at the moment,
and are those shoes and that jacket meant to be together or what. And since I was in the mood for a fringe frenzy I had to add some ponies to the mix, I only wish that they were real.
I was frothing beyond control when I recieved the Pamela Love 'Quartz Tribal Necklace' from my fam for chrissie. It arrived from Bonadrag in the most beautiful packaging I've recieved to date and even included a BonaDrag mixed Cd of wicked beats, woo hooo, giddy up pony!
Woven Leather Jacket: Similar to Lost Art NYC, wifey beater: Bonds, ripped up shorts: Vintage, Crystal Necklace: Pamela Love