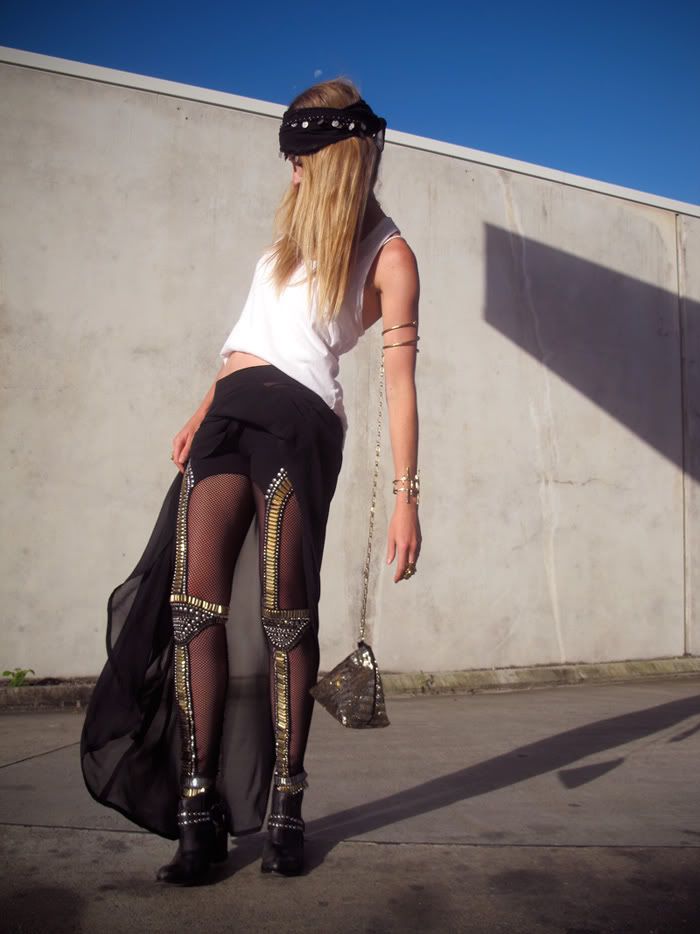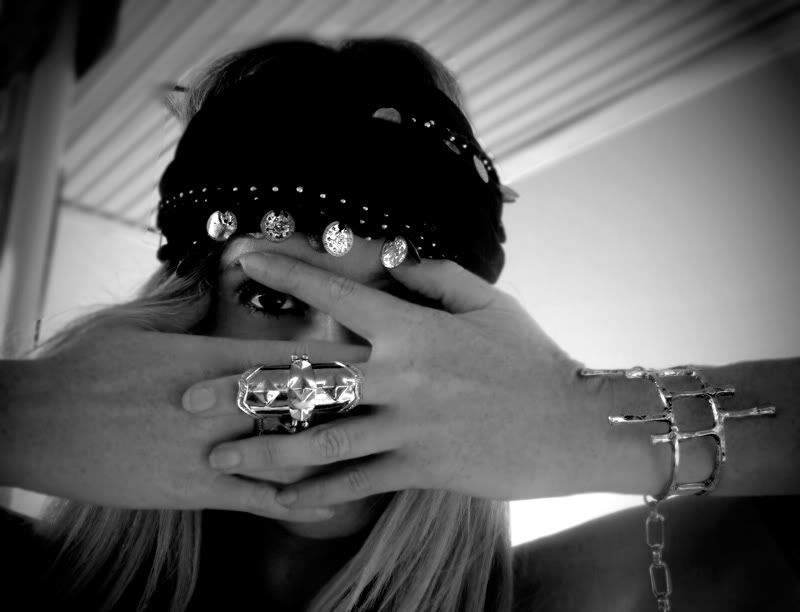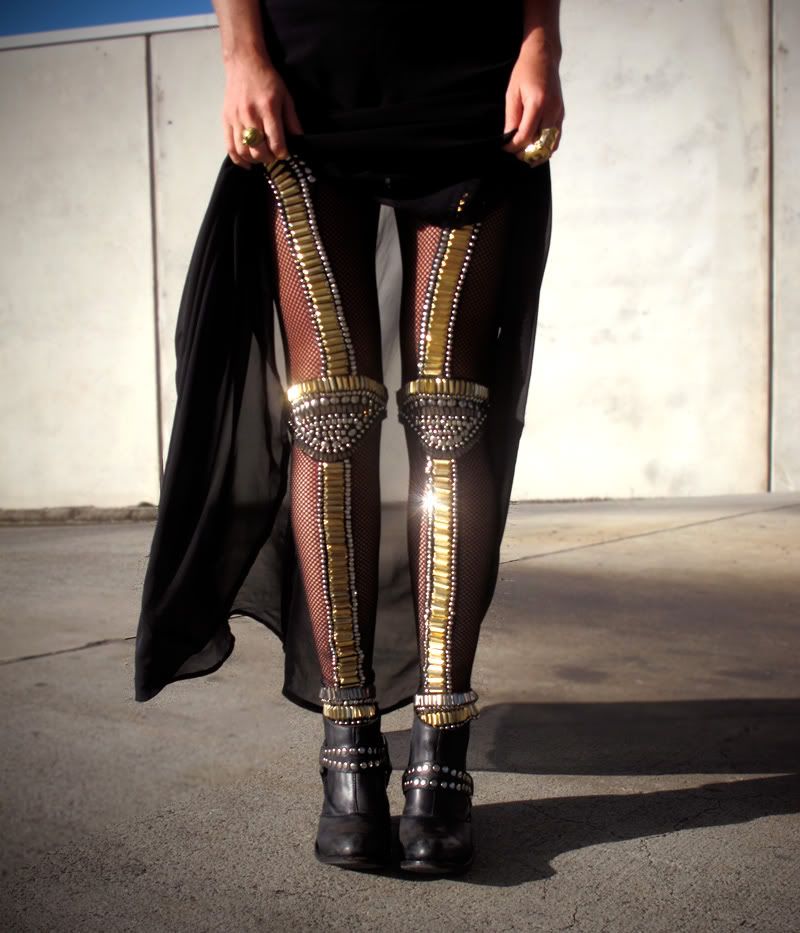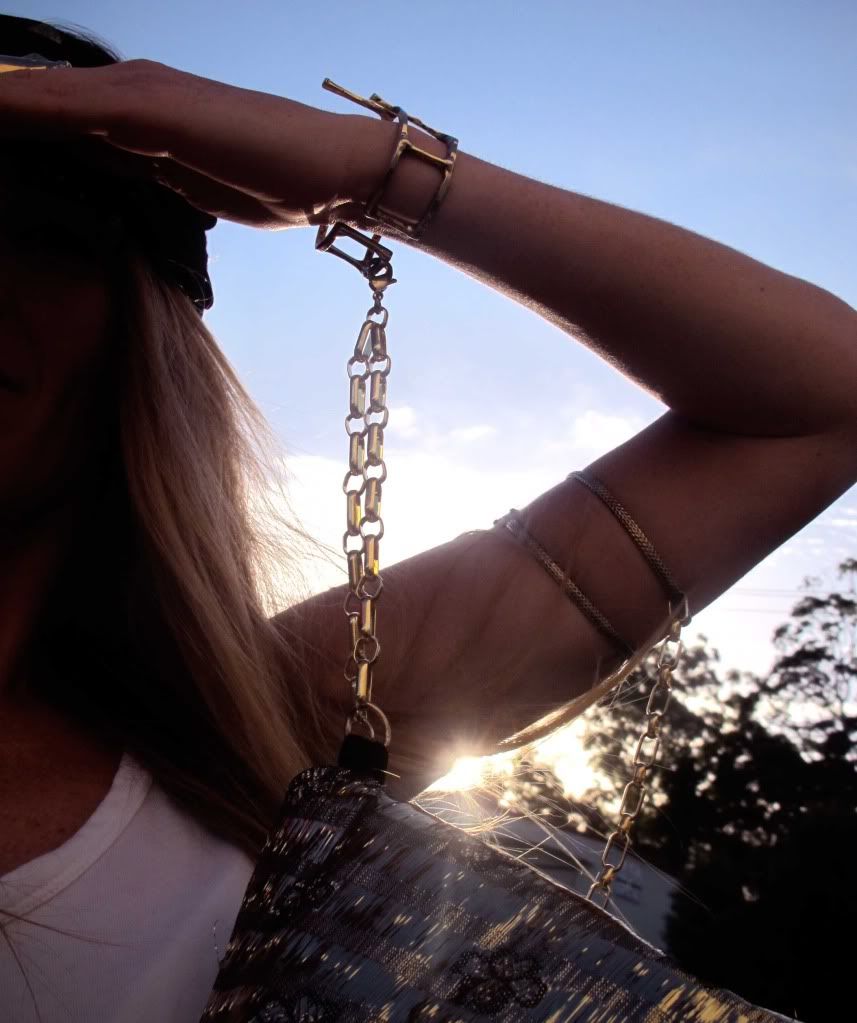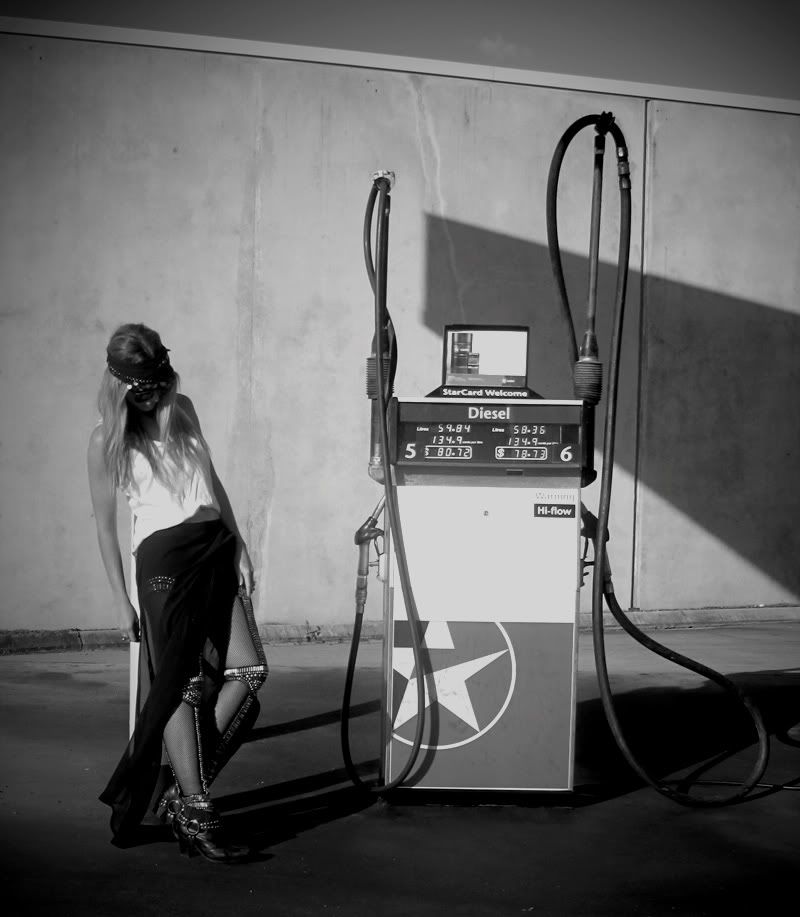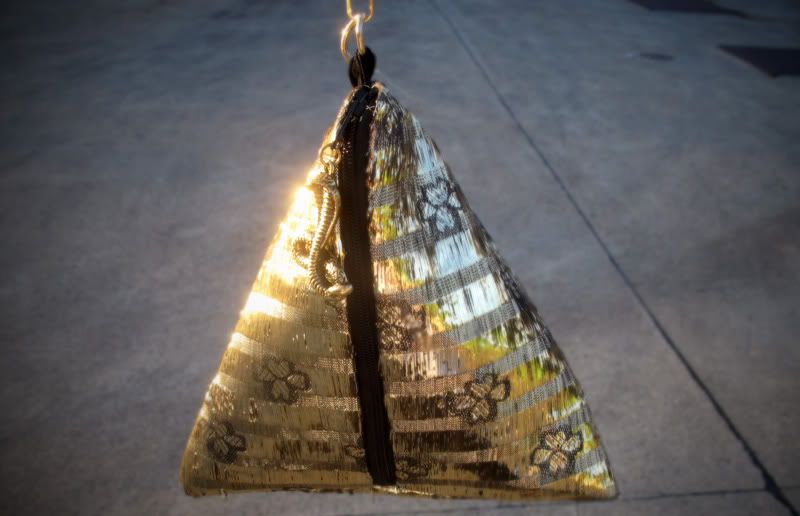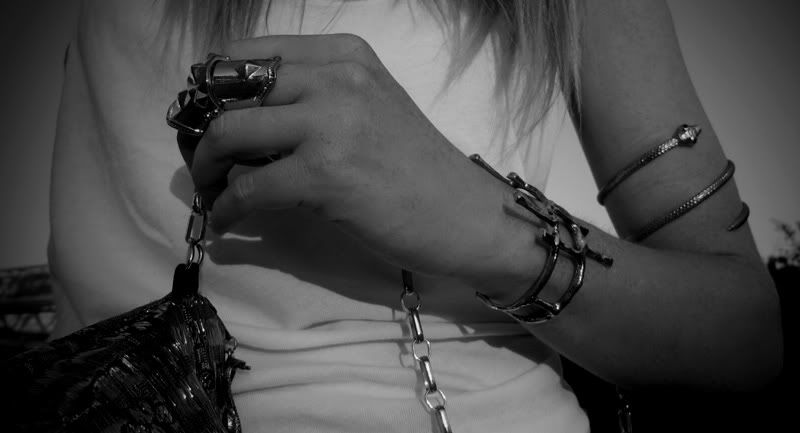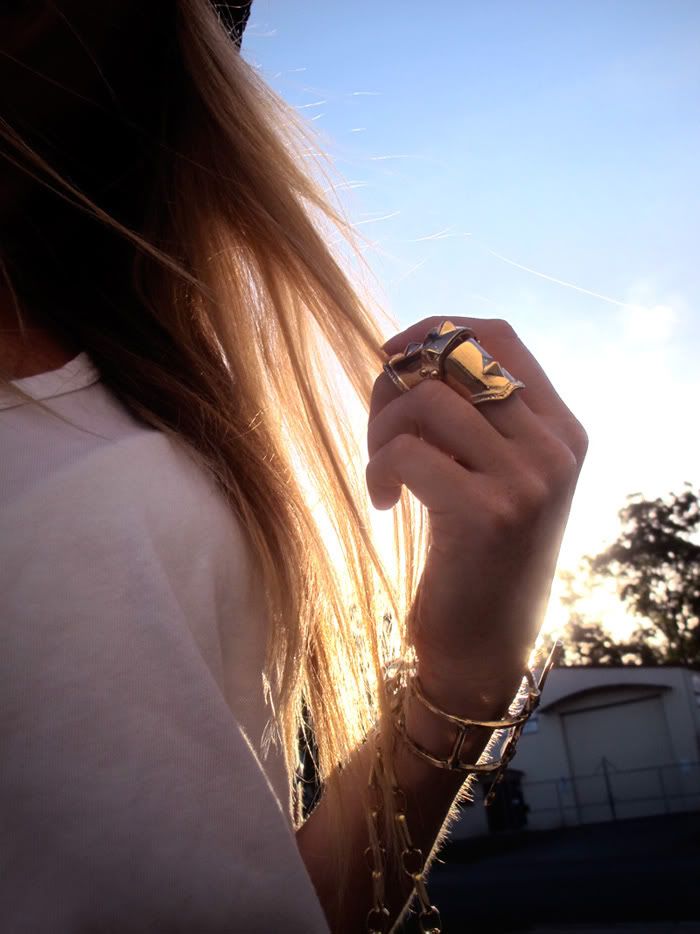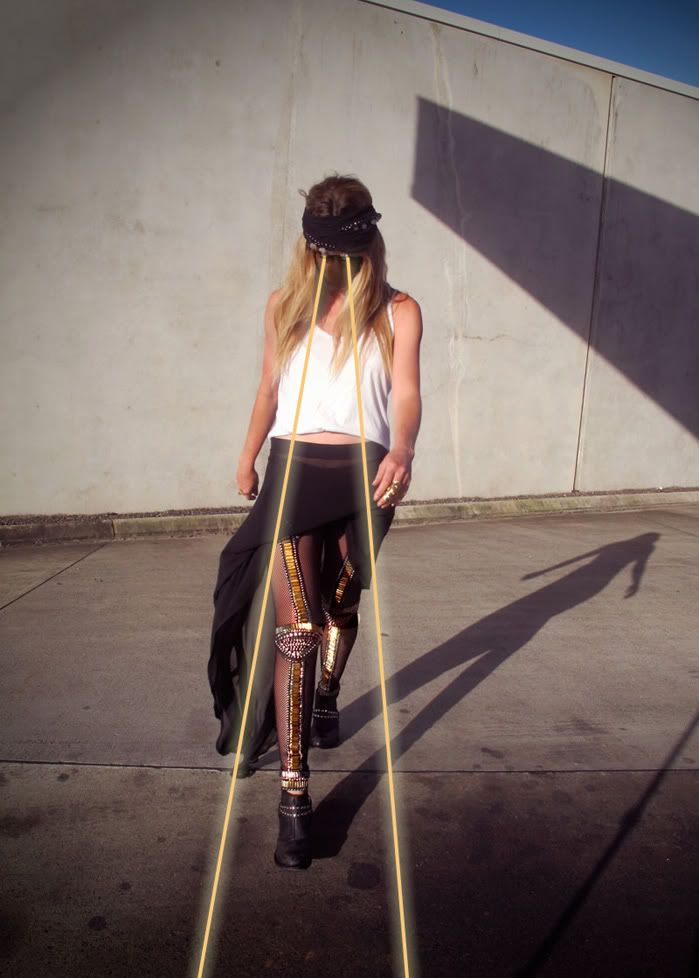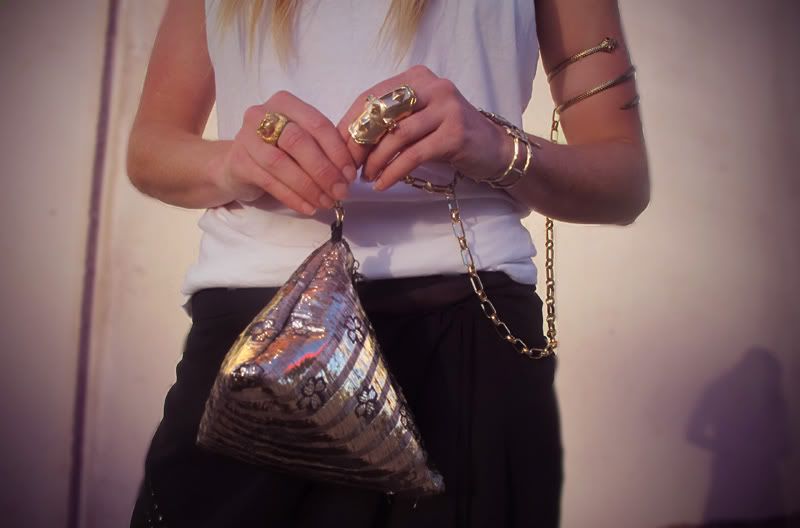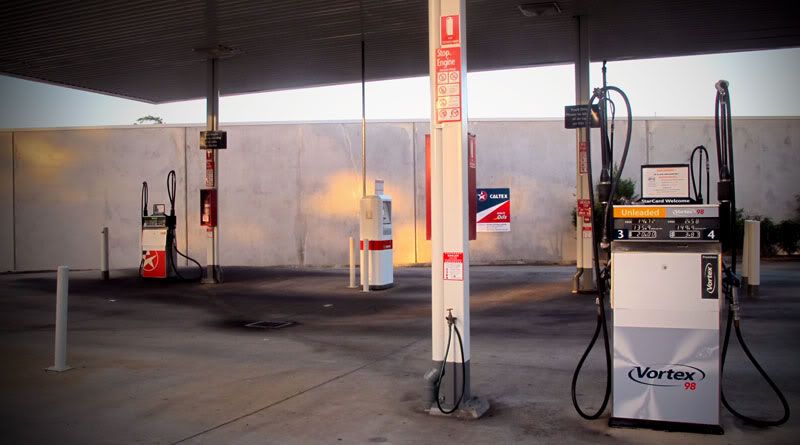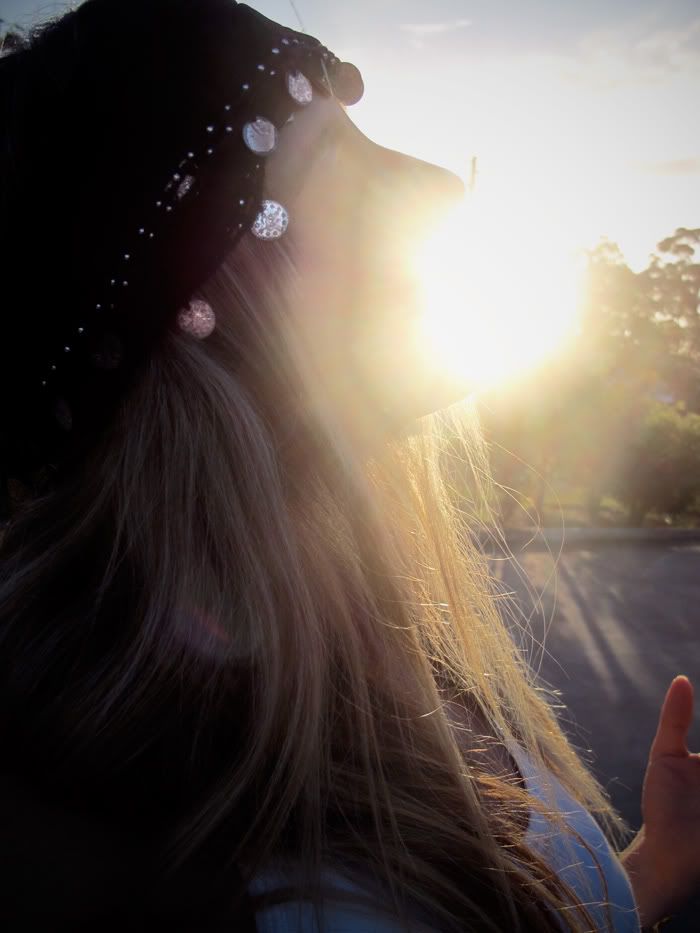 Thought I'd share with you guys a little DIY I did recently. Fancing myself as a bit of a nerdy weekend Tonia Todman (or Martha Stewart for the rest of the craftworld), I don't mind the odd crafternoon creating weird and wonderful pieces.
With a bit of a love of Egypt and mythology I wanted a swingy pyramid purse thingy to take out when I felt like dancing but didn't want to hang onto. After googling Pyramid bags, I didn't realise that so many other fellow crafters felt the need for such a bag and there are stacks of mega dodgy pyramid bag DIY tutorials out there. After weeding through the range of ridiculous multicoloured,sequin extravaganza, over embellished pyramid bag tutorials I found this simple version on how to make a pyramid or teepee bag.
Because I didn't want to have to hold onto the clutch I added a metre long gold chain and attached it to a snake armlet, I also added a crab claw clasp a quarter of the way down the chain so that it can also be attached at a second point near the wrist (I attached it to my Low Luv cuff) depending on how you want to wear it. I also found a gold snake charm on an old necklace and that became a zipper charm for easy zipping and I lined the entire thing with 'black velvet', eek that reminds me of that song ahhhh now it's going to be stuck in my head!
Major bummer that I couldn't find gold material that wasn't covered in nana flowers but I think you get the gist. The whole thing took 20 minutes to make and that was because I'm a gumby hand sewer so if you can use a machine you could whip one up before you hit the town baby with your new swingy gold pyramid bag thingy! xx
"The Bullet" Leggings: Sass & Bide, Sheer Maxi Skirt: Custom made, Coin Scarf worn as Turban: vintage, Wifey Beater: Bonds, Ankle Boots: The Nation-Jeffrey Campbell, Cuff: Low Luv, Jewellery: Sass & Bide and vintage