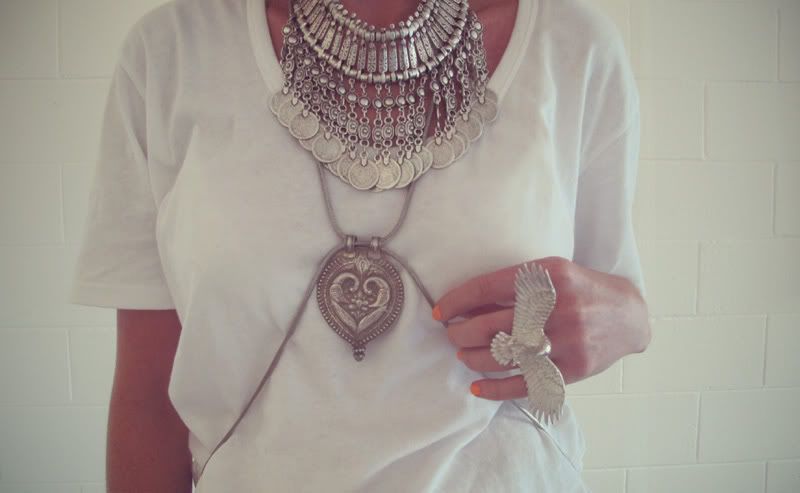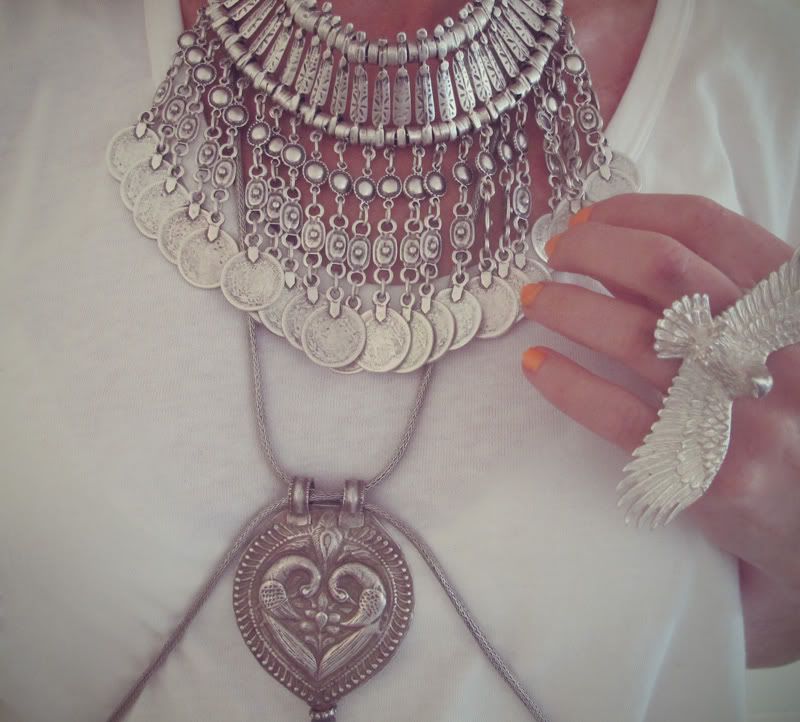 Yaaayy it's friday afternoon and I reckon it's just about beer o'clock! Time to get outta hear and head off to do some 10 ounce arm curls, but before I do, just though I'd post some pics of an everyday get up when I'm on the tools. Sorry about the ear close up, I'm no crazy earlobeaphilliac (made-up word alert)I just wanted to show my favourite fleshy, it's the "Pim's" of fleshies if you know what I mean.
The harness piece is actually a necklace from Rajasthan on a mega long snake chain wrapped around the body. There's quite a lot of significance in the symbolism of the peacocks but I won't go into it today.
Well loverats, since it's been a Barry Crocker of a day and I'm on my Pat Malone it's time to hit the Frog and Toad, hope you all have a wicked weekend, yewww..
T Shirt: Bonds, Shorts: Mink Pink, Wedges: Custom Made similar to Maurie & Eve, Coin Necklace: Nicole Trunfio, Peacock Amulet Necklace: Antique, Eagle Ring: Sass & Bide.