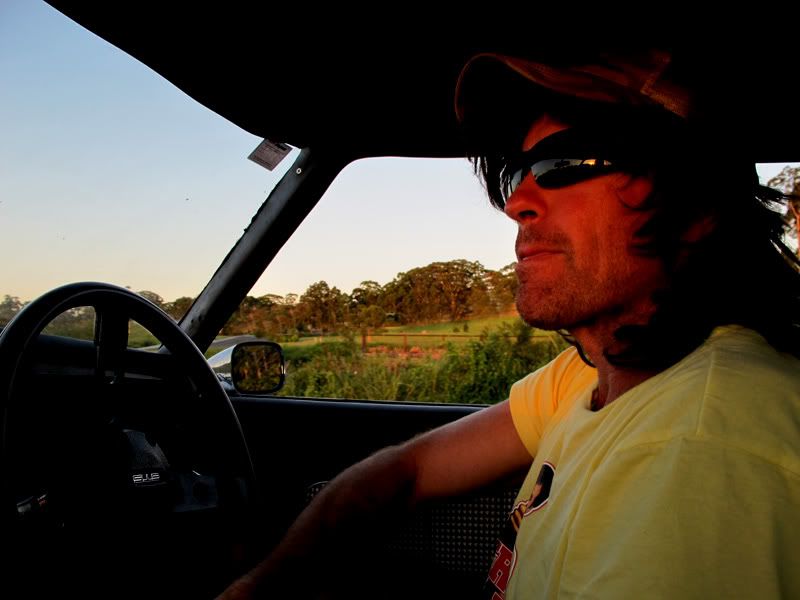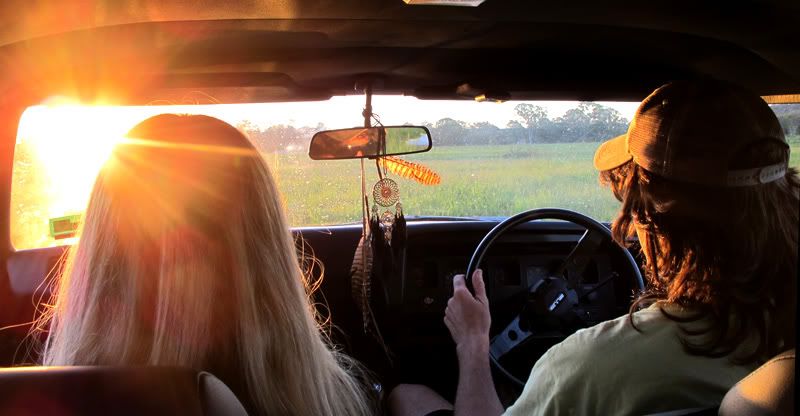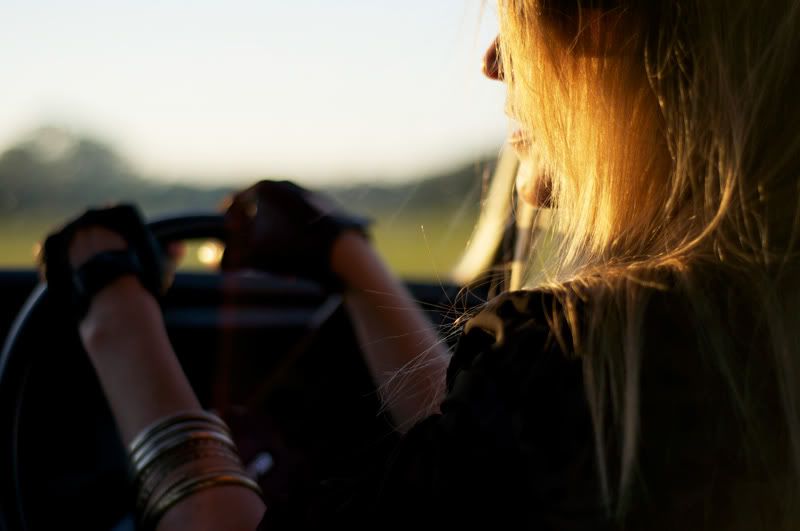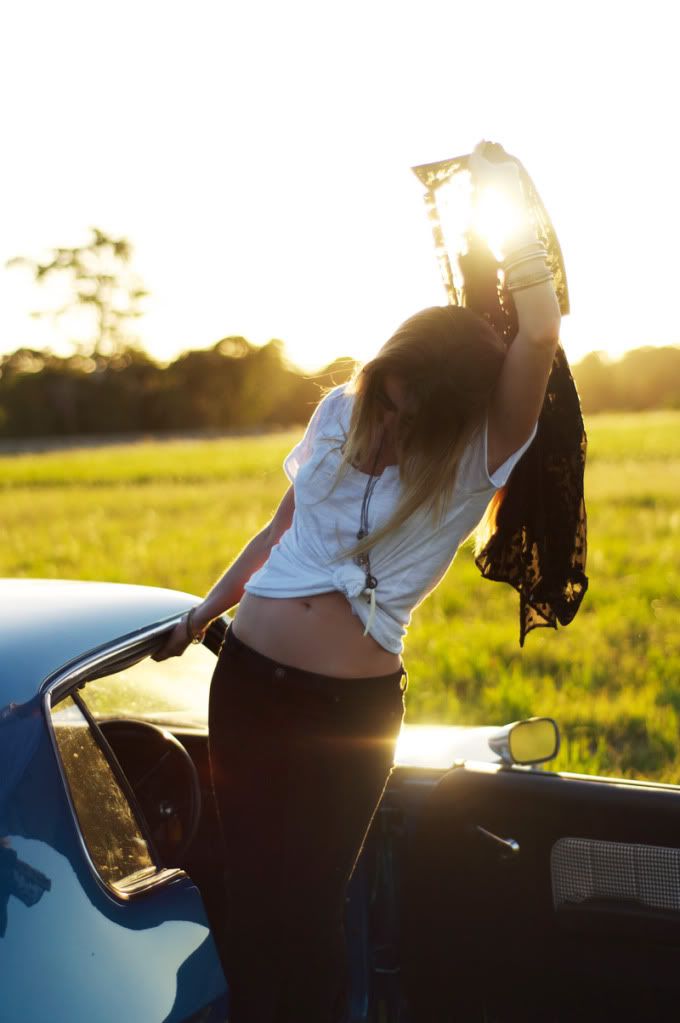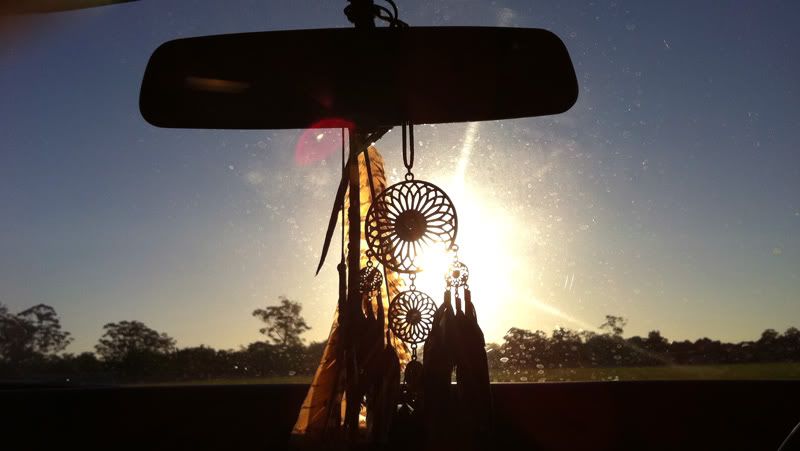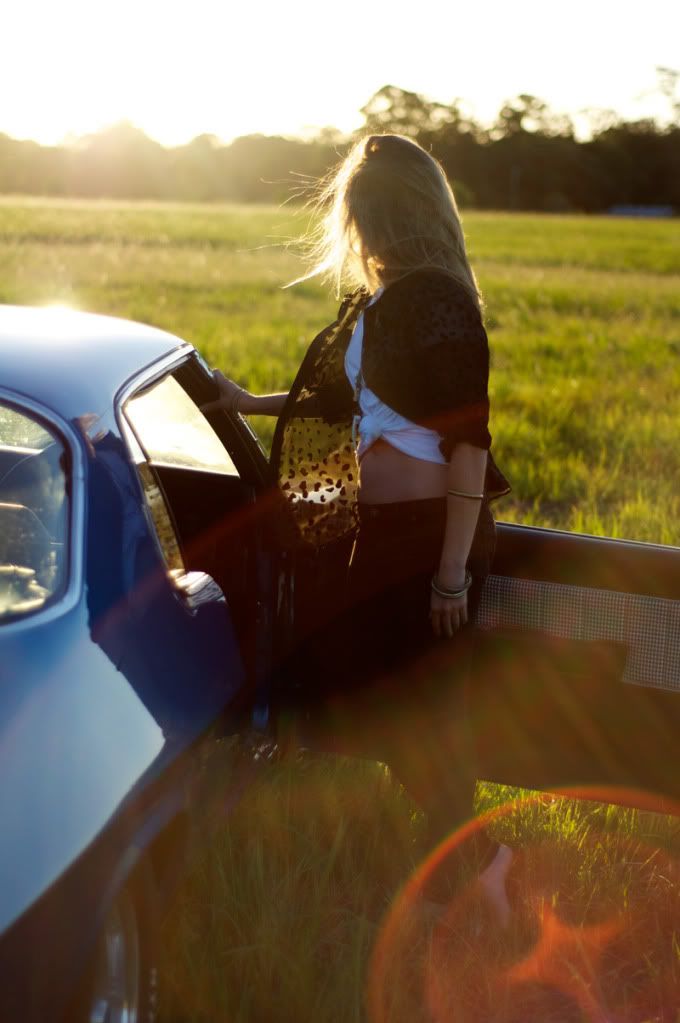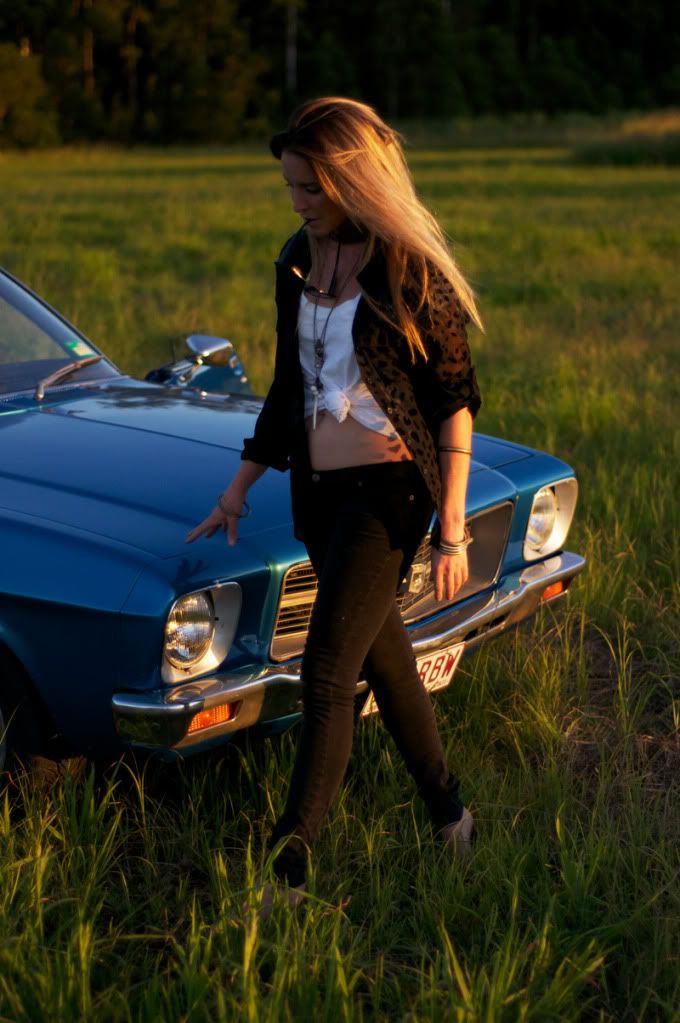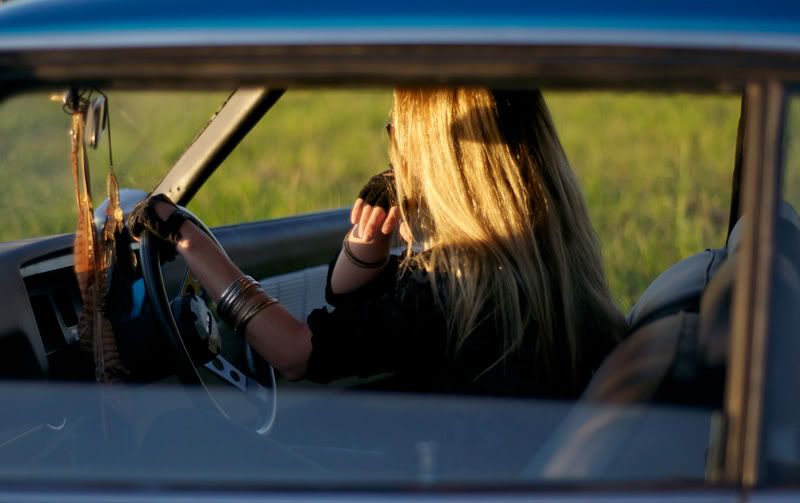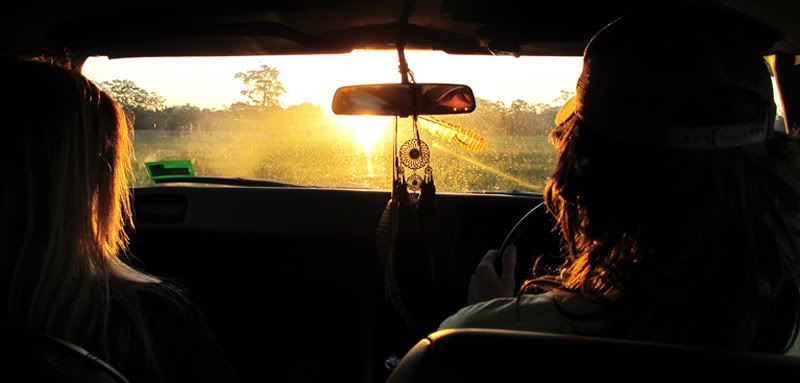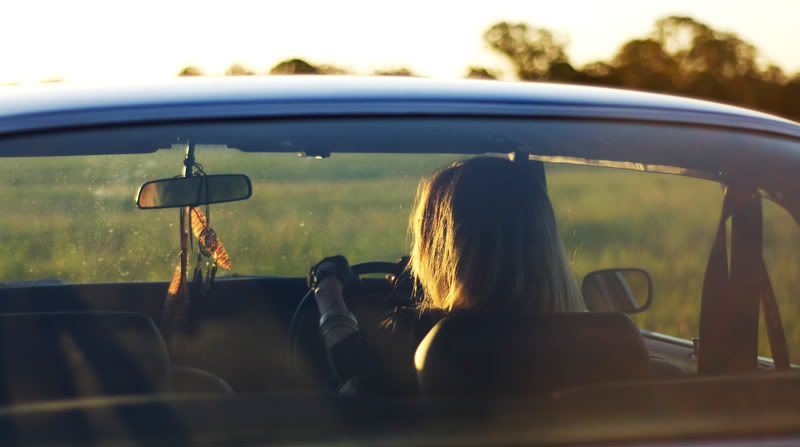 Walking down a dusty road when along came a sight, a bolt of blue thunder with a drifter been driving all night.
He said his name was bobby McGee as i slid into the seat, loaners rolling down the plane its strange how two souls meet.
It didn't go how Bobby planned as we pulled into the station,I stole his car and ran..there goes my probation..
You can vote for my look here at the Bardot blog off..missed you guys.xx
jeans, shirt, tshirt, gloves: bardot