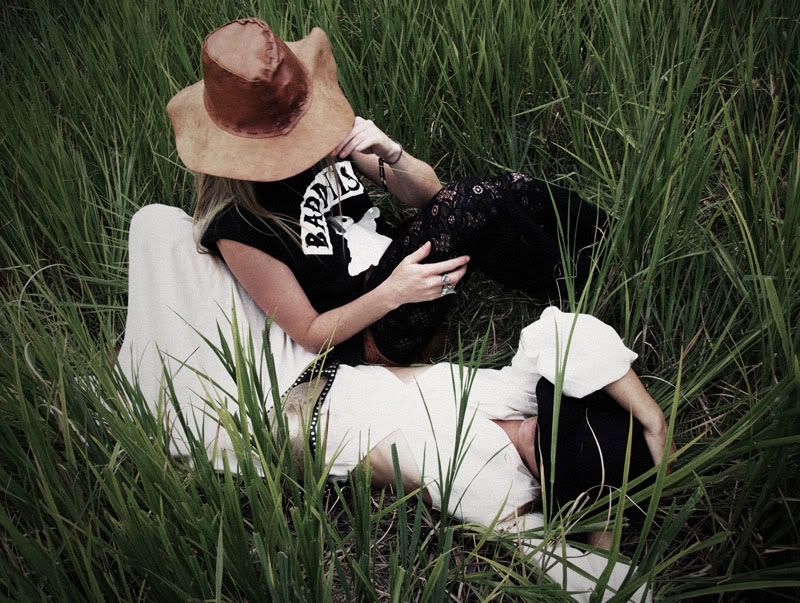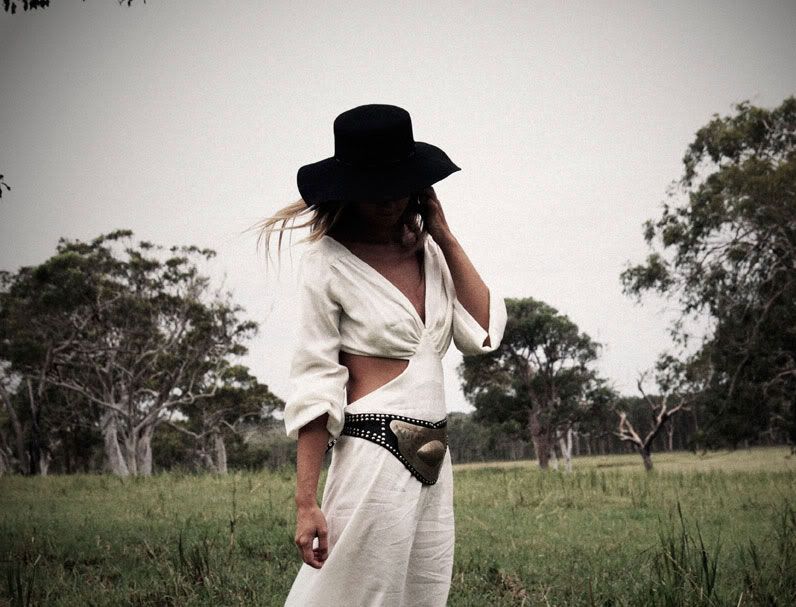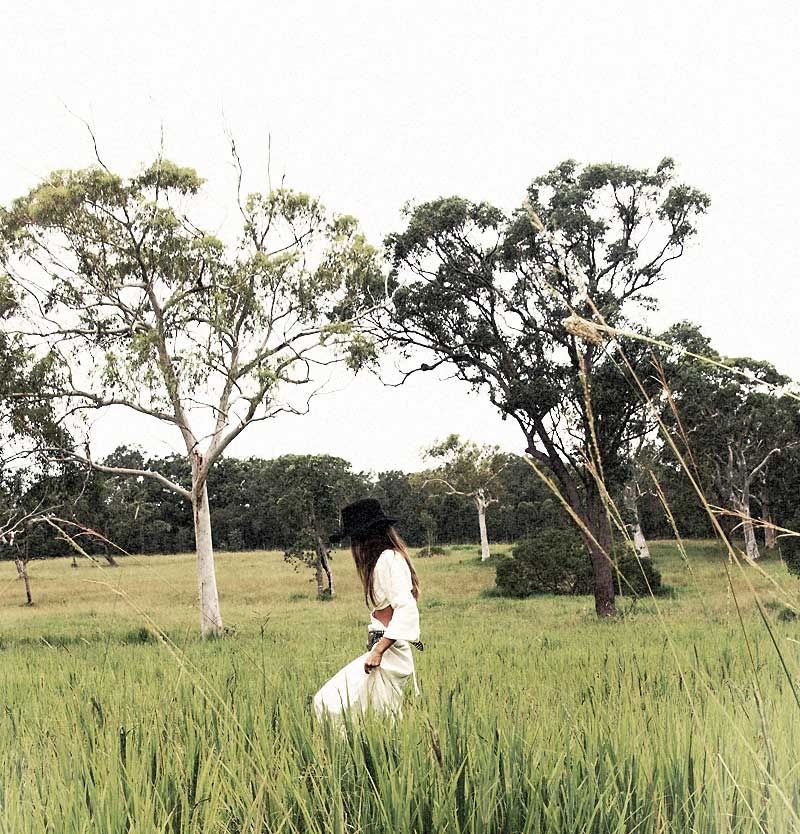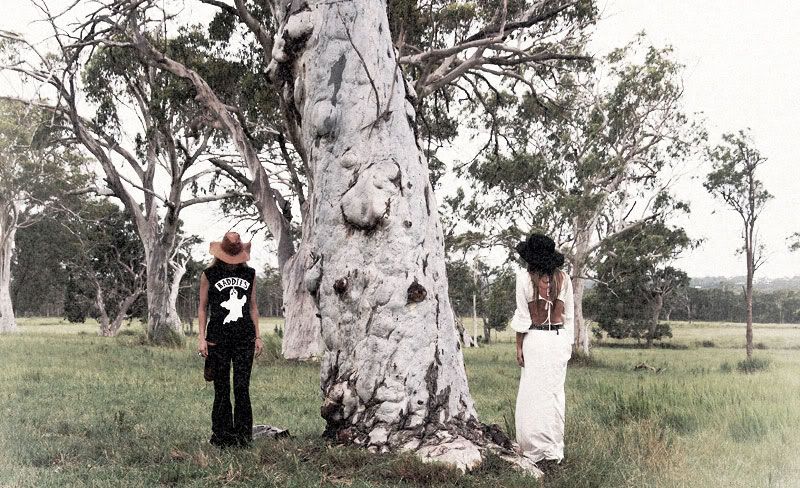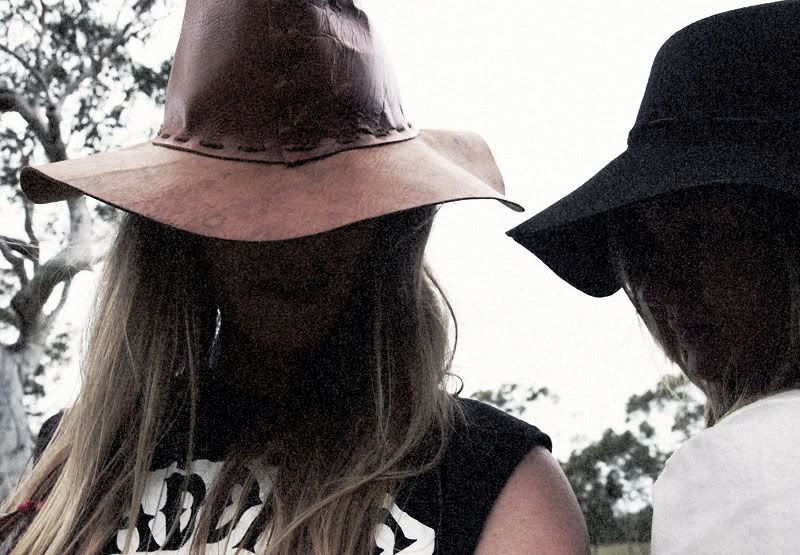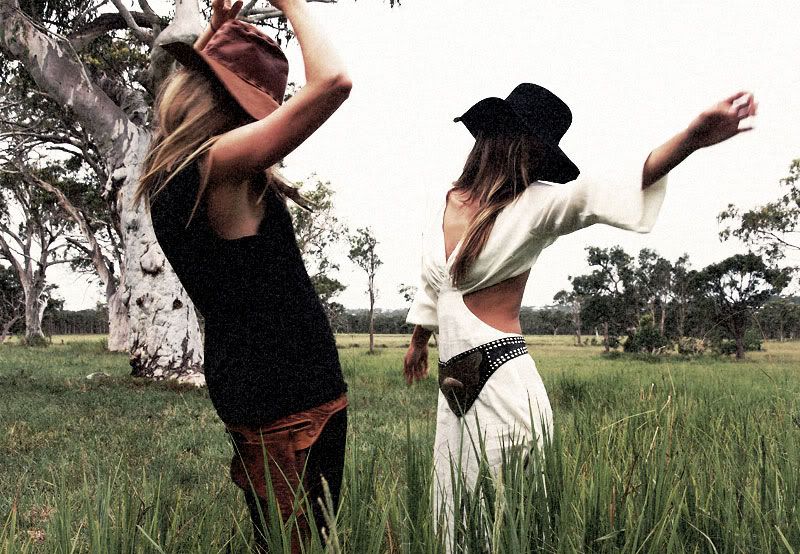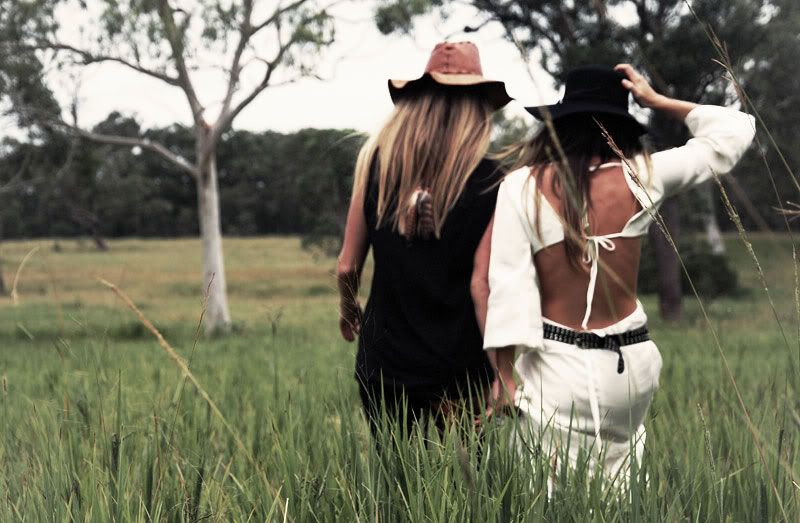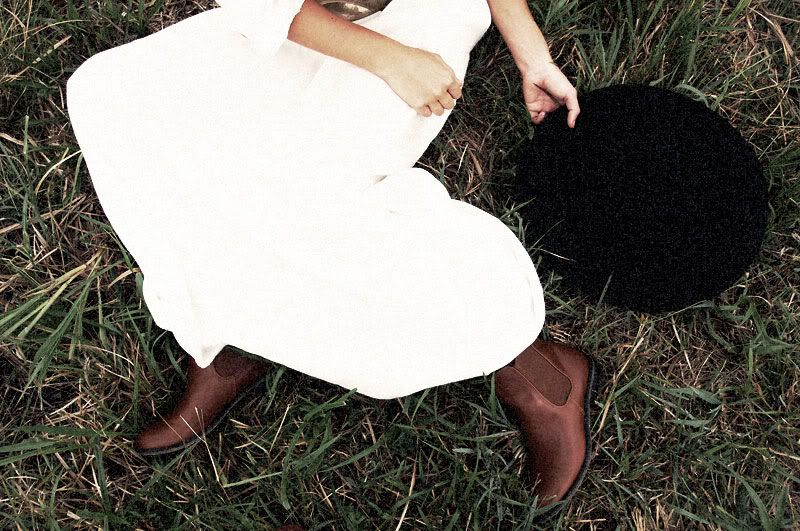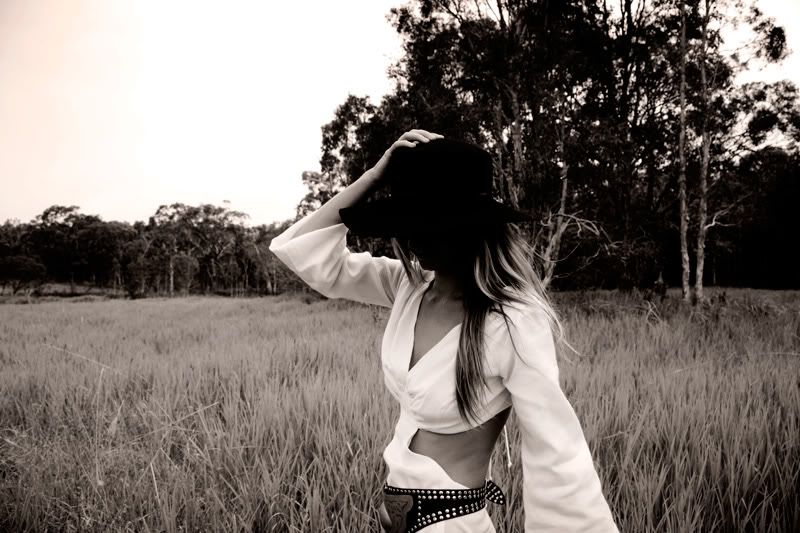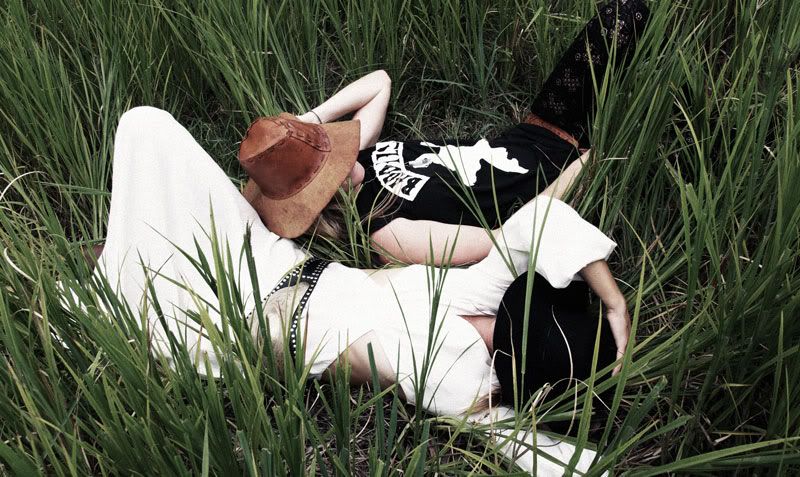 We're so lucky to live by the sea and have these beautiful paddocks filled with gum trees so close by. Sometimes it's easy to forget about their beauty when you're so swept up by the ocean(hehe no pun intended).
My friend Maddy and I took off into the bush to take some photos before getting caught and yelled at by the farmers wife, but not before a bit of bushranger bandit action from me and my accomplice. Never let reality get in the way of a good photo..xx
Photography: Madelyn Rose Photography & Oracle Fox
Maddy - Dress:Spanish Moss Vintage, Hat:Topshop, Belt:Vintage.
Myself: Lace BellBottoms:With Hearts In My Eyes, Shirt:Ksubi, Hat:Vintage, Belt:Vintage.