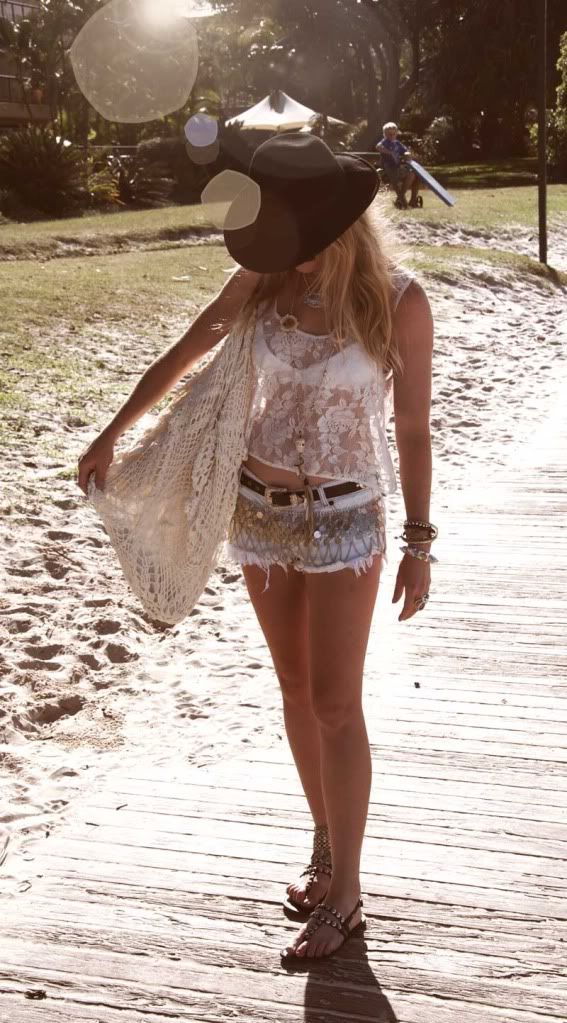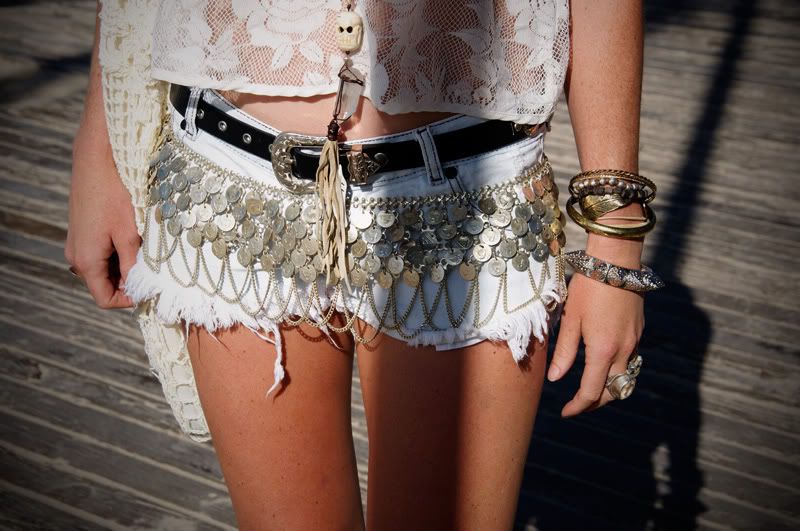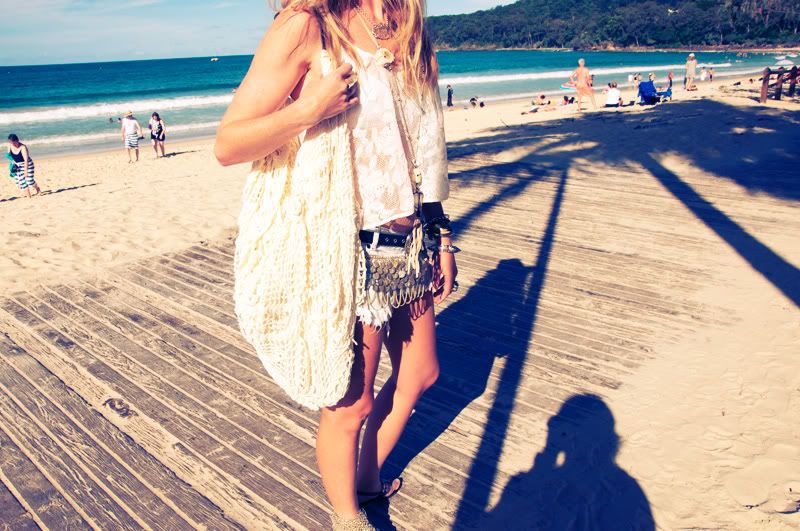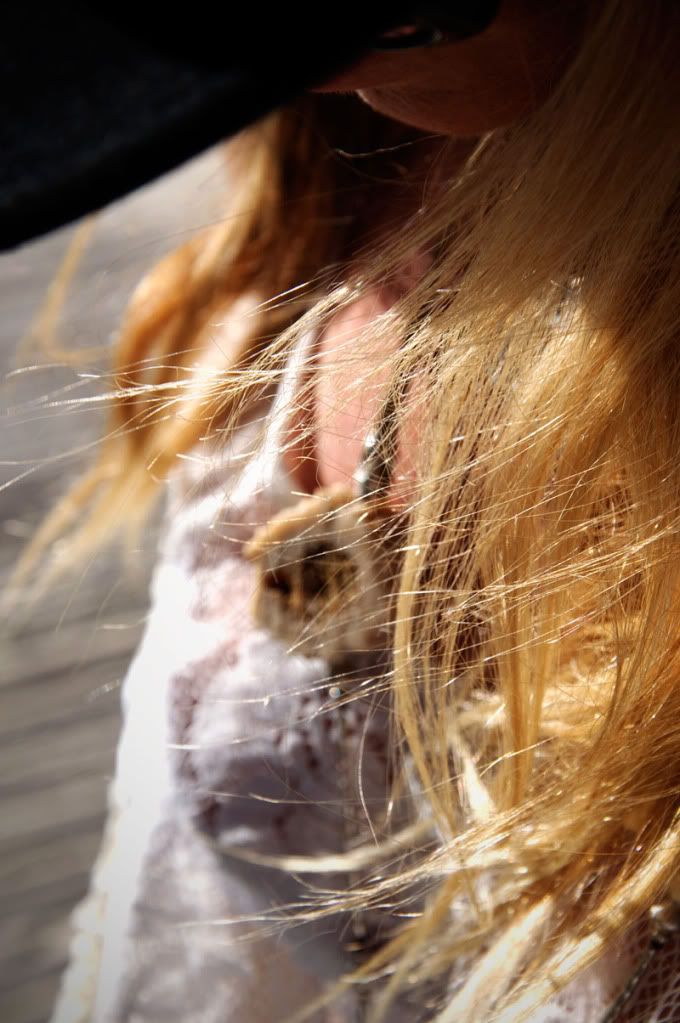 I don't know how we scored this but it must have been the only sunny day we've had in a month, woo hoo beach time! Hit the surfclub for a yummy feed and and icey beer, hello sunshine!
I just wanted to say a very very extra big thankyou to EVERYONE for all of your support and kind words, I'm blown away everyday by all that the universe brings to me and I have you all to thank. xxxx Mandy
Lace Cami:Vintage, Shorts:One Teaspoon, Crochet Bag:Markets, Coin Belt:Tree of Life, Skull Necklace:DIY, Gin Liquor Necklace:DIY Antique fair find, The ugliest most comfiest sandles ever..